Xbit Coin is going to define a new future for the online gaming industry. As we saw in a previous article about the benefits of Xbit, this coin is specifically designed for the online gaming world with a ton advantages for owners and users, on top of technological innovations.
So, it is high time for you to hop on the wagon and not fall behind. As such, in this article we are going to fully explain how and where you can buy Xbit Coins. Also, we will take a detailed look at which wallets supports this cryptocurrency.
So stay tuned with us in this article and find out how you can purchase this coin and store it in your wallet.
 Buy Xbit Now!
The best and easiest method will always be to buy this coin directly from this link.
This simple way will allow you to purchase Xbit Coins directly and as easily as possible. There is a simple form that you need to fill. Then you need to transfer the funds and provide proof of payment. That's it. The purchase is finished, and Xbit Coins will be transferred to your wallet.
With the help of this Direct Buy method, you will be able to purchase Xbit in exchange for Counos X (CCXX), Tether (USDT), and Wrapped Xbit (WXBT).
As you can see in the picture, when you fill the form, you pick one of these digital currencies to make the payment. For instance, you can make the payment easily and quickly with Counos X, and then receive the appropriate amount in Xbit Coins.
In addition, Xbit Coin will soon get listed on Alterdice, with the following pairs: XBT/USDT and XBT/CCXX, meaning that you will be able to purchase Xbit with Tether and Counos X, and also vice versa.
Many more exchanges will list Xbit soon, and other than Alterdice , ExMarkets , DexTrade , Emirex , Koopal Exchange,DEX Koopal, Counos Centralized Exchange , and Counos DEX are also among these exchanges.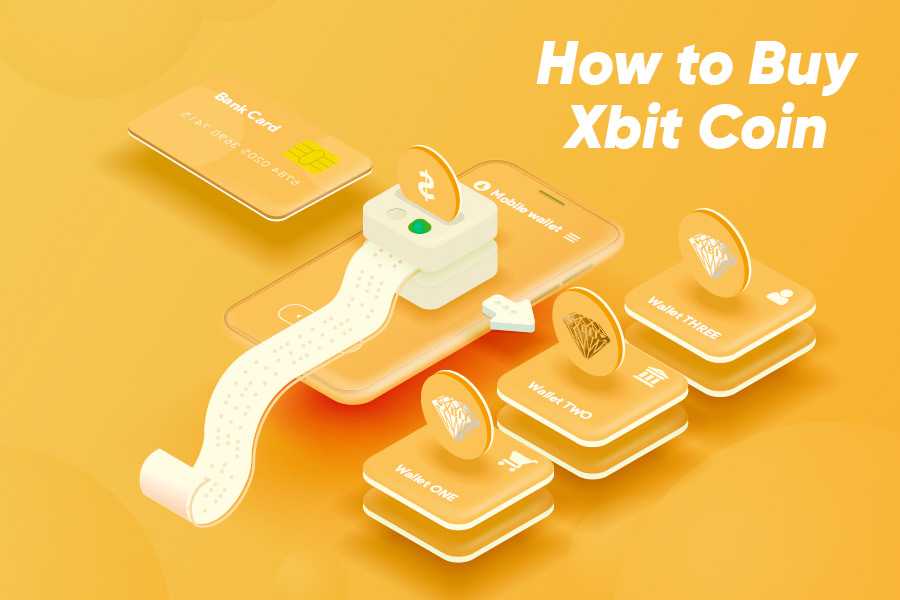 Which Wallet Support Xbit?
The number of wallets that support Xbit, much like the exchanges that have listed it, will increase and keep increasing. Here, we will examine the best ones.
Counos Mobile wallet
Counos Wallet is an app for mobile phones which enables you to address sending and receiving cryptocurrencies (Counos X, Bitcoin, Litecoin, Ethereum, Tether and many others) simply and securely. Of course, this mobile crypto wallet also supports Xbit Coin.
Counos Mobile Wallet offers both Android and iOS versions. It has many features that are unique for this wallet, including PIN code, email transactions, invoice requests, etc.
Counos Web wallet
Counos Web Wallet is an online crypto wallet offered by Counos Platform. Using Counos Web Wallet, users will be able to create cryptocurrency wallets for themselves anytime and also be able to send, receive, and store cryptocurrencies.
Counos Web Wallet is completely decentralized and private keys are held only by users themselves. No information is stored on any server, making this system the web wallet of choice for privacy and security. A fully decentralized web wallet means more safety and freedom for users who are concerned about their privacy and the safety of their online assets.
A variety of different cryptocurrencies are supported by this web wallet, including Xbit Coin.
Counos Paper wallet
Counos paper wallets have both high efficiency and security. Counos Wallet Generator, which is a formal document comprised of your public and private keys which refers to a software used to create private and public keys.
Using paper wallets is comfortable and Counos paper wallet supports more than 200 cryptocurrencies, which of course includes Xbit Coin.
So, what are you waiting for? Now you know how to purchase Xbit Coins and which wallet to use in order to store, send, and receive them. Build your future now as Xbit is building the future of online gaming.